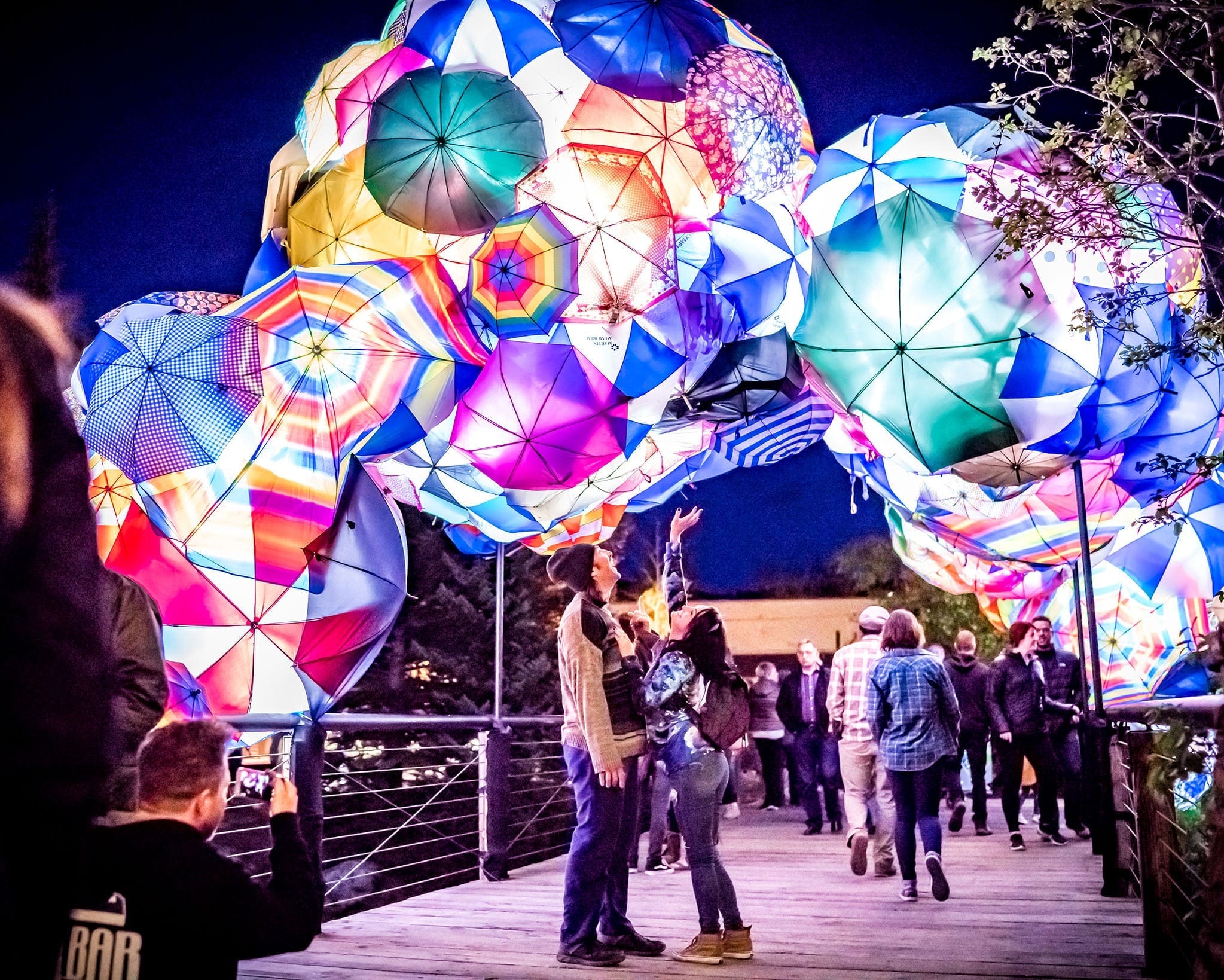 Hello to everyone out there in flip flops and shorts! Breckenridge and all of the high country in Colorado has had typical "mud season" weather this week. (I'll spare you the details, but the county may receive a full foot of the white stuff over the next few days!) Spring skiing is still in full swing at several resorts, and summer event calendars have started popping up!
If you were in Breckenridge last few years in June, you may have come across gigantic inflatable white rabbits, musicians posted in the grass in the Blue River, or perhaps a trail of "bubble umbrellas" arched over the Plaza.
The dates for this 2019 WAVE: Light + Water + Sound are May 30-June 2, 3pm to 11pm each day at the Riverwalk Plaza in downtown Breckenridge. You can watch a video from the past editions of WAVE here. The festival is put on by BreckCreate and they do SUCH a fantastic job curating the event with dazzling artwork by local, national and international artists - don't miss out on the artists and magic this year!
See the video recap of 2018 here!